20 Nail Art Design Pen Set contains 15 sheets of brush and 5 Punk Tierung pin set.Perfect for professional nail salon.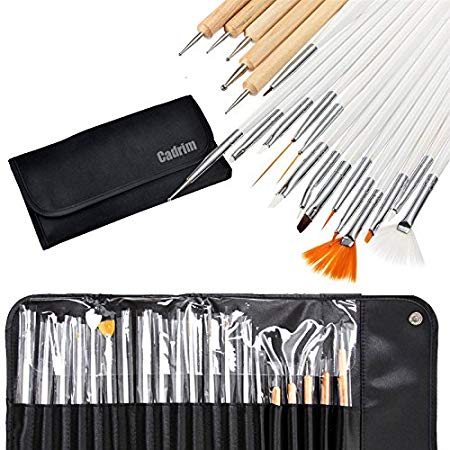 Create beautiful nail designs in seconds with this nail decoration set. This set contains all the brushes that you need for Perfektionierung your nail art skills. Offers you the opportunity to your nails with Marbleizing desires, rhinestones, lines, waves and countless other designs embellish around the top of the outside of the bauble. The possibilities are endless.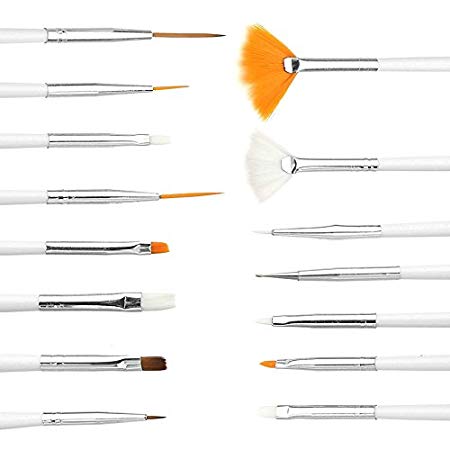 Functionality:
•
Fan Brush: Used to multiple lines at once.
• Paint brush: Used to fine pattern and acrylic nail art.
• striping brush: Used for drawing of fine lines.
• Flat Brush: Perfect for UvGel nail art design, and for painting on a strong line of colour on your nail.
• Angled brush: for 3D flowers effect.
• Brush: for line drawings or such as the zebra stripes.
• Ornament brush: Perfect for creating leaves, flower.
• Double ended punk Tierung tip and marbling tools – – Circles, Hearts and Flowers To Do Nail Art.
• dotting tool: For creating points reduce and growing points in different shapes.
Box Contents:
Pack of 20 nail art brush + Punk Tierung tools